The following Moss Wood wines have been produced from fruit sourced from Moss Wood Vineyard:
---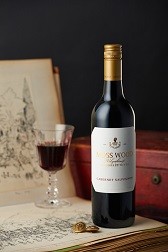 Moss Wood Cabernet Sauvignon
Wine Style
Rich, ripe berry fruit and Wilyabrup characteristics of mulberries, cassis, chocolate and coffee bean – good use of oak – all the characters of fine claret, especially the skilful blending of top quality fruit and oak to produce complex, balanced wines with excellent depth of flavour and considerable length. Moss Wood Cabernet includes up to a combined total 4% of Cabernet Franc for its cherry like fruit aromas and 4% of Petit Verdot for its berry aromas and firmer structure.
---
Moss Wood Chardonnay
Wine Style
Rich Chardonnay fruit flavours – complexity – a blending of the flavours of Chardonnay fruit, yeast characters from the fermentation process, smokey, spicy characters of new oak. Burgundian influences apply here, with ageing on lees for 18 months in French barriques, without stirring, with a significant proportion undergoing malolactic fermentation. All Chardonnay batches are barrel fermented in 50% French oak.
---
Moss Wood Pinot Noir
Wine Style
Rich fruit characters of bright strawberries, dark cherry and plum – aromas of roses, with a background of mushroom, charry oak and cinnamon spice – depth of flavour, complexity and length – the satiny, velvety structure of the classic Pinot Noir. Burgundian influences are seen in the form of techniques such as the addition of whole bunches, longer skin time and plunging by hands and feet. Fermentation is in open tanks and skin contact time is varied with each batch tasted and then pressed when tannin balance is best. The wine is aged in French oak barriques, 33% of which are new, for 20 months. The wine is then bottled and has one year further ageing before release.
---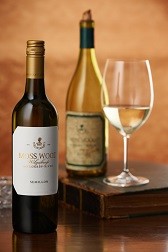 Moss Wood Semillon
Wine Style
It should display fresh primary fruit aromas of lemons, green apples and figs, while the palate should have lifted acidity, rich texture and a touch of tannin for good cellaring. The fruit is destemmed before pressing. Fermentation takes place as normal in stainless steel tanks held at 18°C, with weekly lees stirring. After the fermentation is completed, there is a reduction in the amount of lees stirring to emphasise the wine's primary fruit notes.
---
Moss Wood Semillon Wood Matured
Wine Style
Combines the vibrant citrus and fig notes of Semillon with background oak characters of toast, vanilla and spice.
Label has been discontinued
---
Moss Wood Vintage Port
Wine Style
A relatively dry fortified wine combining primary dark fruits with complex brandy spirit, soft oak characters and tarry notes from long term barrel aging.
Single release only
---
Moss Wood Cabernet Sauvignon Reserve
Wine Style
Complex Cabernet Sauvignon, showing benefits of extended barrel aging, with dark fruits combined with tarry, cedary complexity. In exceptional Vintages, only, the equivilent of 250 dozen bottles remained in barrel for an extra 12 months.
Label has been discontinued
---