The benefits of using Coravin
Coravin for screw cap wines
How to use Coravin Screw Cap
Coravin is a wine pouring and saving system that enables to pour wine from a bottle without allowing any air to enter. This way you can enjoy some of your Moss Wood wine now and put it back to your cellar perfectly preserved for another glass later.
At Moss Wood, we use Coravin with our wines and we have partnered with Coravin to give our customers access to the very best wine saving system to enjoy their Moss Wood wines.
(Domestic Deliveries only. For International Orders please contact Moss Wood Office.)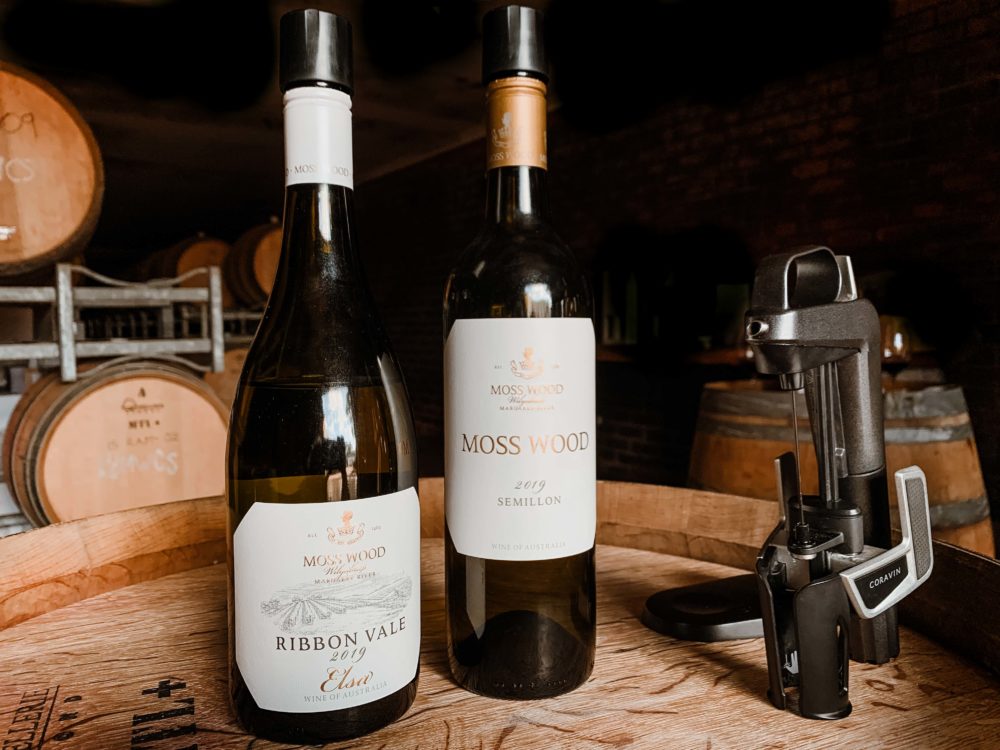 The Model Two Wine Preservation System is Coravin's most intuitive wine system that gives you the freedom to pour and enjoy a glass of wine from any bottle at any time. Model Two is the best-in-class System that protects your wine from oxidation using Coravin's proprietary technology that leaves the cork in place while the wine flows.