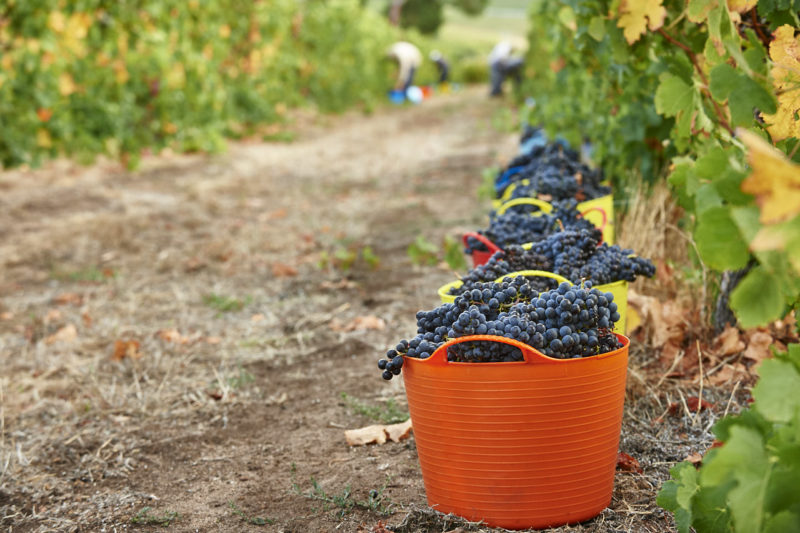 "Why Australian wine is some of the most exciting in the world" – Nick Stock – James Suckling.com
Why Australian wine is some of the most exciting in the world
There's a lot of momentum in the Australian wine space right now with huge inroads being made into the Chinese market and the slow-burning revival of more traditional export markets such as the United Kingdom and the United States.
But it is the candor at home that underpins the renewed interest and confidence that surrounds Australian wine where winemakers believe in themselves and their terroirs and wines, and our recent tasting of more than 1,000 wines highlights this. In fact, there's unquestionably a great wine for every palate and preference in this year's new releases. Today's message for the wines of Australia is all about quality and diversity.
Freshness can be found in every guise from aromatic whites to bold reds. Australian winemakers have an eye on drinkability at every step. The other big shift is that of confidence. Confidence in terroir, in older vines, in the work to nurture vineyards, respect for the land, and in producing wines that have unique flavor and style. (…)  The Australian playing field has leveled between what winemakers used to clearly separate as warm and cool-climate regions and the meeting place is that of balance.
And with so many different regions, styles and vintages, all represented in high levels of quality in this all-Australian tasting report, here are the reasons why Australian wine is back in the game!
For starters, the business is very healthy and the demand for high-quality wine is underpinning trade as much as a thirst for a quality and value proposition from Australian wine. There's a strong and growing appetite for authentic, regionally specific wine, particularly at premium price points.
Secondly, Australia is now accepted as one of the largest and most widely diverse wine producing nations. It is a vast continent with an almost endless array of stylistic possibilities, now producing a diversity of wines with great complexity. There's a colorful and interesting life after full-bodied shiraz!
The challenges of the global market for Australian wine over the past decade has driven a period of reflection and soul-searching. Australia's winemakers have emerged and become more aware, sustainably confident and determined to make great wine.
Australia's food revolution has also impacted the wine scene a great deal. Anyone who has visited Australia understands the quality of the food and the incredible diversity of cuisines, which are driven by a truly multicultural society. The relaxed image of Australian lifestyle is intact, but the thought and effort poured into growing and preparing food in Australia are deeply connected to the evolving culture of the nation. Wine plays a strong part in this. Good food and great wine are hand in hand.
Moreover, the concept of wine in Australia is now integrated into day-to-day life, and wine knowledge and interest are now passed on to the younger generations with very different ideas. The traditional idea of wine as a status symbol or trophy to be admired has moved to the idea that wine is, first and foremost, for enjoyment and drinking.
Just as Australia's idea of wine has evolved, our notion of grape varieties has also changed. The obsession with classical French grapes has been tempered with a strong interest in a more diverse set of varieties that are more suited to the Australian climate, cuisine and way of life. The winemakers are looking to places such as Spain, Italy, Portugal and Greece to find grape varieties that are suited to the Australian climate and can produce wines to match.
Let's not forget the vine age of Australia's plantings. (…) The mature vines are underpinning more consistent quality and style. They produce wines that are more reliable and more age-worthy.
And just like many great winegrowing nations around the world, Australia has also moved towards more sustainable farming. Australian viticulture has shifted from focusing on very specific (and abstract) data-focused goals to a more holistic approach. With more sustainable and more environmentally friendly farming practices, winemakers produce better grapes and make wines that better expressive their place. (…)
For consumers and the global wine trade, there has never been a better time to get into Australian wine, or get back into Australian wine, and celebrate all that's great in the offering.
Cabernet and chardonnay continue to reign supreme in Margaret River, and there are many producers to choose from. Watch established names Moss Wood, Vasse Felix, Cape Mentelle and Xanadu, as they're all setting a cracking pace at the top (…)  it's never been a better time to drink Australia's best wines!
Published August 15th, 2018