"Almost perfect" – Moss Wood 2014 Cabernet Sauvignon, Ray Jordan, West Australian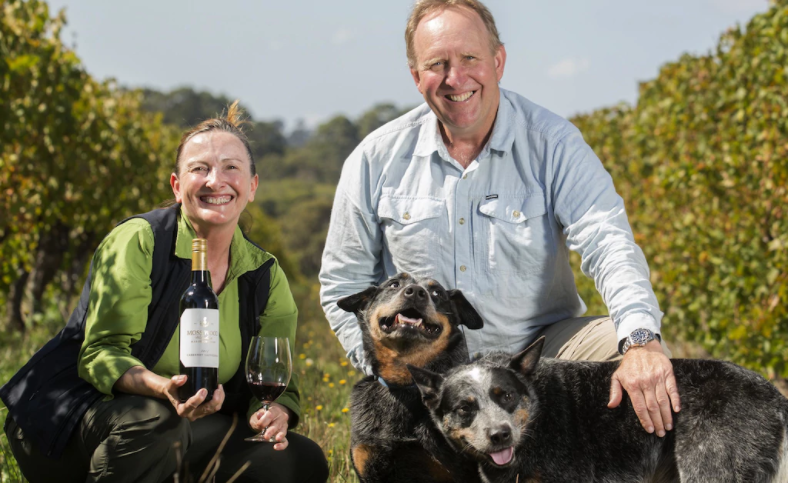 "Almost perfect" – Moss Wood 2014 Cabernet Sauvignon, Ray Jordan, West Australian
Almost perfect
This exquisite wine from Margaret River is as close to perfect as any Margaret River has produced – and it gets my highest-ever score.
Moss Wood's Keith Mugford reckons that if he couldn't make a good wine from the 2014 vintage he might as well give up.
Well, he and wife Clare sure have made a great wine – the best Moss Wood cabernet yet and a drop that I award my highest-ever score.
In what was a brilliant growing season, Mugford has created a near-perfect wine. He has captured all that is exceptional about Moss Wood cabernets: ethereal perfumes and refined palate profiles.
With the first sniff of the 2014, I was taken back to the 2001 and 2005, and the more distant 1975 – Moss Wood vintages that are among the greatest.
But this new release stands alone.
The wine follows the usual combination of predominantly cabernet sauvignon, with small amounts (4 per cent) of petit verdot and cabernet franc. Just 17 per cent of the French oak is new, showing that when you have great fruit sometimes less new oak is more.
And like most recent vintages, the slightly earlier picking dates have allowed Mugford to produce wines of slightly less alcohol, which contributes to the overall elegance and refinement.
So, my dilemma was: would I push my points to a score I have never given – a huge 99 out of 100.
I paced the room, arguing with myself. Eventually I said: "Stuff it, Jordan; be brave." So, if you are at all serious about your cabernets, then this, even at $128 a bottle, is essential buying.
In stores from May 1 or order online at mosswood.com.au.
Moss Wood Wilyabrup cabernet sauvignon 2014
This is such a classic Moss Wood. As elegant and stylishly poised as any I have tasted through the years. Red berry and violets, with distinctive mulberry and cedar perfumes on the nose and that little oak influence. Such gorgeous perfume, which really makes this wine. The palate is balanced and refined with an elegance you only get in the very best of these wines. Wonderful integration of fine-grained, understated oak and fine, chalky tannins. Almost impossible to fault. A truly great wine and the best ever to come out of this magical region. 99/100 (Best drinking: 2020-50. Alc: 14%)
Scroll To Top