Moss Wood 2018 Pinot Noir – Marc Malouf, Wines Worth Writing About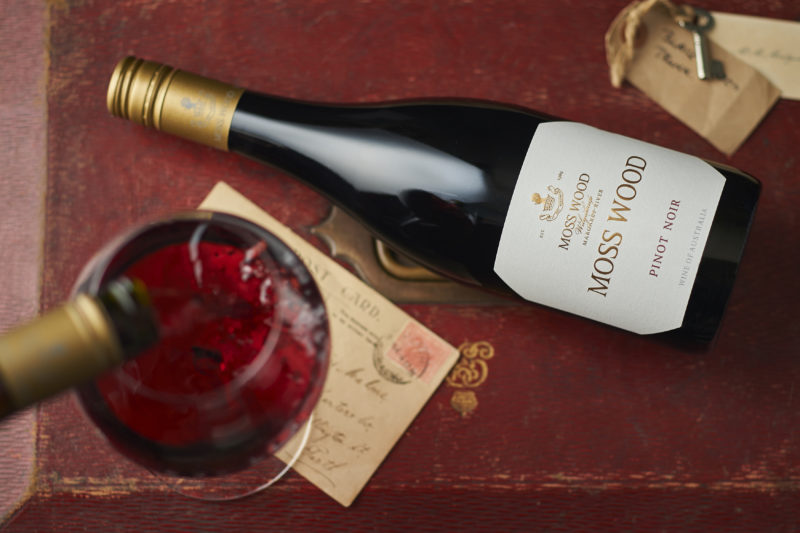 Moss Wood 2018 Pinot Noir – Marc Malouf, Wines Worth Writing About
Lightly coloured crimson with an orange hue and a surprisingly Grenache-like nose of Hibiscus, blackberry, blood orange, dark cherry, raspberry soda, pink grapefruit, strawberries and chantilly cream. Underbrush notes of thyme and baystalk are accompanied by carob, licorice and juniper that lend some woody sweetness.
The palate is zingy, crisp and sharply focus with a splash of plum, cranberry, sour cherry, raspberry and strawberry gums, decorated by citrus zest and thyme. Intensity is great. Crunchy, electric acidity and super fine fruity tannins give good structure and tension to the juice, keeping it light on its feet. The midpalate is dry and bound, holding with a mist of apple skins and tart raspberry that stretches long and far. Time is all this needs!
Margaret River Pinot Noir is something I am intrigued by and like the 18 Picardy Pinot Noir, this has furthered the intrigue. It is exciting, crisp, contemporary and brightly driven with youthful, but ripe fruited energy. The structure and intensity is all there to carry this over many years to come and it is deliciously vibrant and flavourful! Interesting new release from Moss Wood.
Published Nov 2020
Scroll To Top