Moss Wood Cabernet Sauvignon 2003 – Jenny Tan – The Sunday Times (Singapore)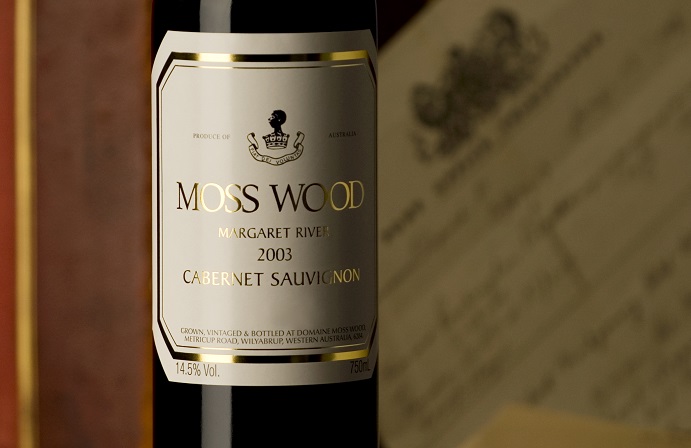 Moss Wood Cabernet Sauvignon 2003 – Jenny Tan – The Sunday Times (Singapore)
This old news is good news – Moss Wood Cabernet Sauvignon 2003
Fading fame can be hard to stomach. Take Cabernet Sauvignon in Australia. From the 1960s till the mid-1990s, its reign was assured – it was the king of grapes Down Under and its bombastic, muscular wines were much prized. However, Shiraz stole the limelight in the late 1990s and Cabernet Sauvignon no longer ruled the roost. It was slowly ousted and, with news of surplus in the Cabernet Sauvignon grapes in Australia, it was, well, "old news". But general belief is not always a reflection of the truth. There are Cabernet Sauvignons made in Australia that are not produced in cookie-cutter styles but come with their own unique character.
If you happen to be jaded Aussie Cabernet drinker, start with the tried-and-tested houses. In Margaret River, the relatively new wine region in Western Australia that is slowly turning into a favoured wine tourism area, some of the wineries have been churning out delicious Cabernets. One of the top houses is Moss Wood, run by winemaker Keith Mugford and his wife, Clare.
He was a finalist in the prestigious Gourmet Traveller Winemaker of the Year 2003.
Even though their Chardonnay, Semillon and Pinot Noir are gaining fame, it is the Cabernet that has been highly lauded.
The 2003 Moss Wood Cabernet Sauvignon was a pleasant surprise on first tasting. It was a smooth, firm wine that did not overwhelm the plate, but was beautiful balanced. In fact, I had two glasses at one go. I found myself wondering: Is this Australian? For to a certain extent, it reminded me of a French interpretation. I discovered later that from the 1995 vintage onwards, Mugford has also blended in small amounts of Cabernet Franc, Merlot as well as Petit Verdot – at around 55 per cent, much less than the Bordeaux producers.
Taste test This aromatic, structured wine has superb ripe fruit with cassis, dark plums, dark cherries and a rather unique "forest floor" notes. They are well integrated with silky tannins and a long, persistent finish. A worthy investment for any respectable cellar.
Pair with This is a wine good enough on its own, but it will also go well with most beef or lamb dishes. Try with beef carpaccio, or even a pasta with red meat.
Scroll To Top