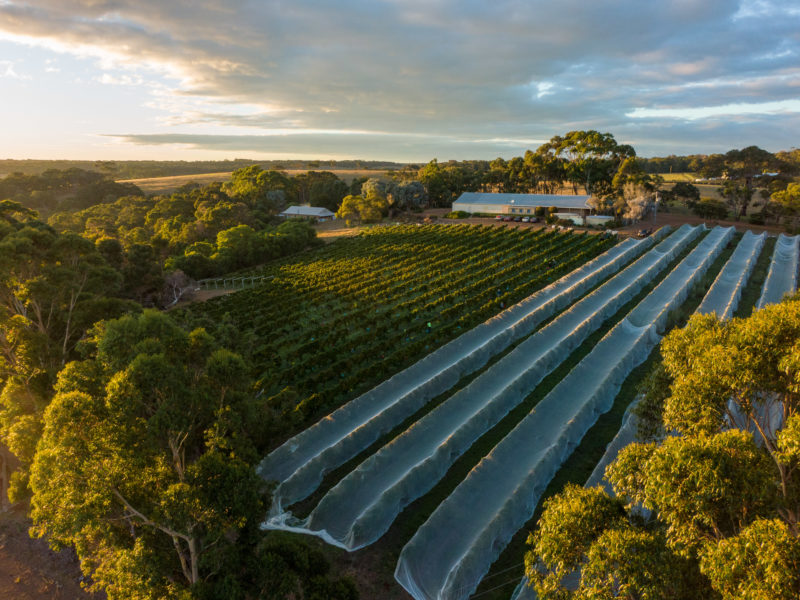 Vintage news April 2021 – April 6th, 2021
As we noted in our recent newsletter, we've had a very mild season and the 2021 vintage kicked off for Moss Wood on 1st March with the Pinot Noir. Each variety is being picked around 7 to 10 days later than average and the slow ripening has given us a very leisurely time indeed. Sauvignon Blanc, Semillon and Chardonnay have all strolled through to ripeness and the winery has sped up for one or two days to process whichever was ripe and then stopped while we waited on the next. We've even had time to go to the beach on nice days!
Yields have been better than the last several years, with Sauvignon Blanc the best performer at a remarkable 14.2 tonnes/hectare, not bad for unirrigated vines and 40% above average. On the other hand, Semillon and Chardonnay were both less impressive, producing 5.87 t/ha and 3.6 t/ha respectively but at least showing improvement. The first pick of the Cabernet varieties was 6th April and suggest yields will be average, or slightly better, which is also great news.
Of course, with all vintages, it's quality we worry about most and in 2021 the vines have achieved good flavour ripeness across all varieties. Given the conditions, we're anticipating wines with vibrant fruit perfumes and they appear to be in the style of 2017 and 2018. If so, we'll be delighted.
Finally, Mother Nature, as is her way, has decided to throw us one last challenge for the vintage by giving us a significant rain threat in 4 days' time. All the best laid plans of mice and men have now been thrown out the window and we're now
picking furiously to finish before this arrives. That's the end of the beach days for a while.