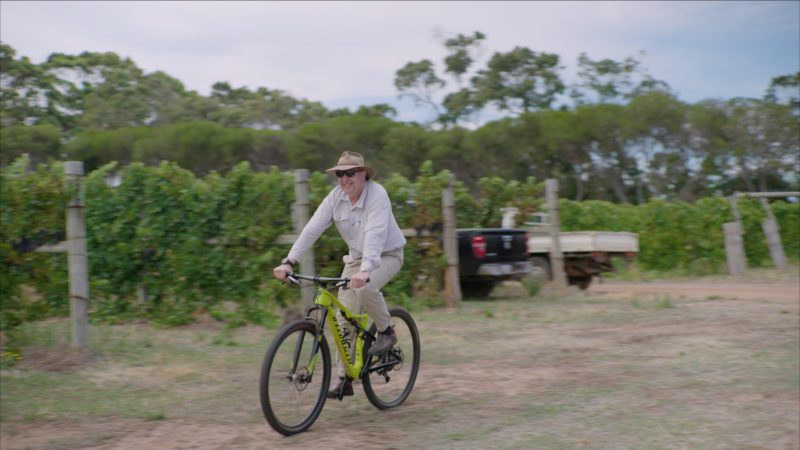 Vintage news March 2021 – March 19th, 2021
2021 GROWING SEASON
At the time of writing, vintage 2021 has just got underway with our first pick of Pinot Noir on 1st March.  The season has been generally very good to us, if somewhat mild.  We had good rains right through spring but we avoided any serious problems with the weather.  Mother Nature was in a benign mood and spared us strong winds and hail, although there was one day where she flexed her muscles with the latter but allowed us to get through largely unscathed.  Let that be a warning to you appears to have been her message.
The lesson came on 6th February when a cyclone remnant delivered just over 80mm rain and we held our breath for a week or so while we waited to see if we developed any disease.  Coming fairly late in the season, as it did, meant the fruit on the early varieties was quite soft and so splitting was a risk.  In the end, our spray program worked and damage was minimal.  Some berries popped off in the Pinot Noir and there was some splitting in the Semillon, but that was the extent of things, so there were smiles all round.  In trying to explain our good fortune, it seems we're helped by our gravelly soils, which allow the water to drain away fairly quickly, reducing uptake by the vines and also the humidity in the vineyard.
Aside from the above, it has been a very mild summer and so the vines have ripened slowly and we find ourselves waiting patiently for each one to mature.  Looking at recent seasons, the temperatures have been slightly warmer than 2017 but slightly cooler than 2018, so we are looking forward to good quality.