Moss Wood Ribbon Vale 2019 Sauvignon Blanc Semillon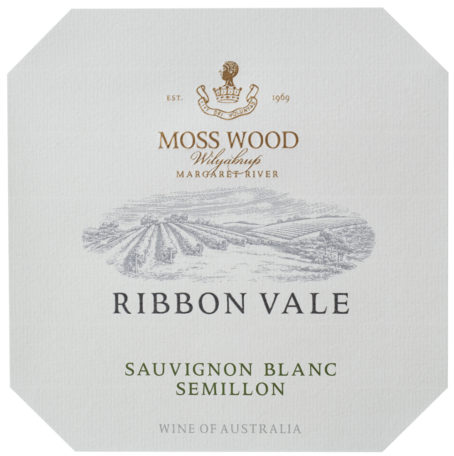 Wine Facts
Median Harvest Date
Sauvignon Blanc – 06/03/2019
Semillon – 01/04/2019
Harvest Ripeness
Sauvignon Blanc 11.2 ° Be
Semillon 13° Be
Yields
Sauvignon Blanc 12.7 t/ha
Semillon 2.83 t/ha
Ripening Time from Flowering to Harvest
Sauvignon Blanc 93 days
Semillon 121 days
Bottled 24/01/2020
Alcohol 11.5%
A 75-25 blend of Sauvignon Blanc and Semillon, the 2018 Ribbon Vale Vineyard Sauvignon Blanc Semillon is barrel fermented in older oak. Snow pea, nectarine and citrus notes mark the nose of this light to medium-bodied effort, finishing crisp and just a touch greenish with echos of lime zest. Maturity: Early Issue Date: 9th Jan…
Read more
Sorry, we couldn't find any posts. Please try a different search.
Vintage Notes
2019's growing season was a tricky one. The Spring was quite wet, flowering conditions were cool and drizzly, resulting in below average yields, and the relatively mild summer meant a delayed harvest.
Couple this with very high bird pressure during ripening and you have a season that kept everyone on their toes. Nevertheless, the mild summer meant that ripening was relatively slow and both the Sauvignon Blanc and Semillon retained beautiful vibrancy and freshness. Harvest for both varieties didn't begin until March, with the Sauvignon Blanc's median harvest date on March 6th, and Semillon's on April 1st.
Production Notes
The blend is 91% Sauvignon Blanc, 9% Semillon.
The Sauvignon Blanc component was hand harvested, destemmed, crushed, chilled and allowed skin-contact inside the press for a period of one hour in order to promote the tropical fruit notes derived during the fermentation process.
The juice was then cold settled for 48 hours, with the clear juice racked to stainless steel for the onset of fermentation using multiple yeast strains. Fermentation continued in seasoned French oak barriques until dryness, with the aim of developing texture rather than oak character.
The Semillon component was hand harvested, whole bunch pressed and cold settled for 48 hours.
The clear juice was then racked to stainless steel, with the inclusion of a small percentage of grape solids to aid the creation of added complexity in the finished wine.
The juice was then seeded with multiple yeast strains, and fermentation was completed in seasoned French oak barriques to promote texture.
Both components were racked and blended at the end May 2019, and returned to barrel on yeast lees until December 2019, giving the wine a total of 8 months in oak.
At the end of oak maturation, the wine was racked, fined with Isinglass for tannin balance and bentonite for heat stability and then cold stabilised.
Finally, it was sterile filtered and bottled in January 24th, 2020.
Tasting Notes
Colour and condition:
Clear and bright, pale straw with lime green hue.
Nose:
Fresh, zippy aromas of minerality, sherbet, citrus, green apple, grapefruit, lemon curd, passionfruit, pear, leaf, cut grass with hints of subtle tropical notes of pineapple, lychee, guava and citrus blossom with a very understated hint of oak.
Palate:
Crisp and clean lemon, grapefruit, lime and grassy notes.
Lively lemon zest characters, generous fruit sweetness with lemon sherbet, nashi pear, lemon tart and a nice fig character continue with rich toffee-like sweetness on the mid-palate and subtle overtones of oak.
The initially linear acidity is followed by a rounded richness and acidity that carries all the way though the wine, finishing with some creaminess of texture, from barrel fermentation, coupled with nice powder-like phenolics.
Cellaring Notes
To enjoy the freshness of this wine we recommend it be consumed in around the 3 years post its vintage. However, with the many complexities derived throughout the winemaking process (including oak ageing, lees, fruit profile) and good chemistry it should also develop interesting bottle age-derived characters with cellaring for up to 5 years, perhaps even beyond.