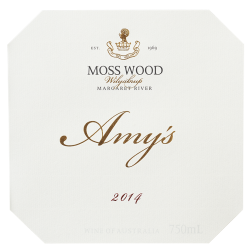 Wine Facts
Harvested:
Cabernet Sauvignon 27/03/2014
Malbec 07/03/2014
Merlot 07/03/2014
Petit Verdot 27/03/2014
Bottled:
 06/08/2015
Released:
18/08/2015
Baume:
Cabernet Sauvignon 13.5
Malbec 13.6
Merlot 13.9
Petit Verdot 13.8
Alcohol:
14.00%
Vintage Rating:
10/10
SOLD OUT
Tasting Notes
Colour and condition: youthful deep, plum red hue; bright condition.
Nose: a classic young Cabernet nose, with lively and fragrant aromas of black and red currants and satsuma plums. It has a complex back ground displaying white pepper spice, earth and tar and some very soft oak notes. The longer it spends in the glass, the more intense it becomes.
Palate: the young Cabernet theme continues with a mouthfeel that is full bodied and generous, with concentrated black fruit flavours, sitting over a firm but balanced structure of acidity and tannins. It combines great length and an appealing juiciness for satisfying early drinking.
Cellaring Notes
This is a well-balanced and flavoursome young wine, enjoyable now, especially with full flavoured meat dishes. However, it has the structure to be aged for the short term, up to 5 years.